My name is Eric Esquivel. I make things up for money. Here are some of those things:
BRAVEST WARRIORS VOL 4  1/14 Featuring the secret origin of the warriors' weapon animals! Which I pulled straight outta my butt!
IMAGINARY DRUGS  1/14 This book is one of the craziest things I've ever been a part. Jut one big bucket of 100% unfiltered bonkers sauce. You want this, you big weirdo. Trust me. Some of the most reality-challenged artists in the game have contributed to this thing.
WONDERLAND VOL  5 1/14
Right? I didn't see this one coming either. But it happened, and I had a great time collaborating with everybody involved (look at that ArtGerm cover!). The Zenescope universe is insane. It's like taking a vacation in someone else's nightmare. I had a ball. A really insane ball.
SONIC UNIVERSE #72  2/4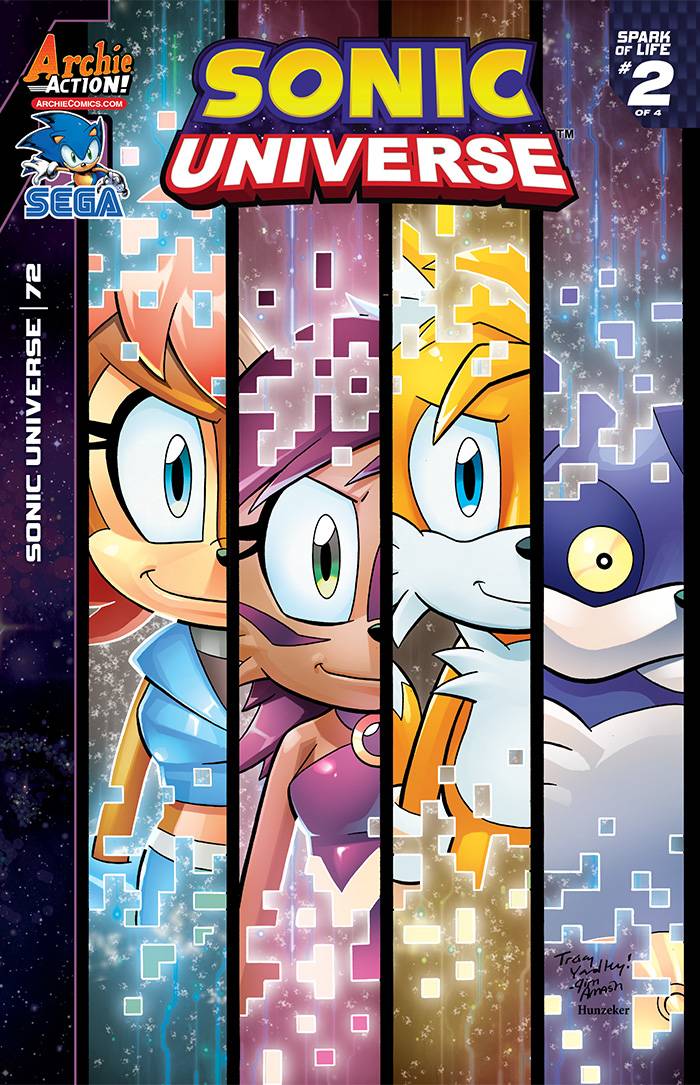 I've got a little three panel comic strip in the back of this issue featuring Princess Sally and Dr. Ellidy. It's fun. You should check it out.  Word on the street is that Sonic guy is "way past cool".
Also, those two issues of Adventure Time that I wrote are on sale for just 99¢ for a minute!
Here's #27 https://www.comixology.com/Adventure-Time-27/digital-comic/89655?ref=cGFnZS92aWV3L2Rlc2t0b3AvZ3JpZExpc3QvbGlzdDUwNTE and here's #28 https://www.comixology.com/Adventure-Time-28/digital-comic/99298?ref=cGFnZS92aWV3L2Rlc2t0b3AvZ3JpZExpc3QvbGlzdDUwNTE
You can buy physical copies of my stuff here, if you're a real person and not some jacked up 1980's cyberpunk sentient virus, or whatever:  http://www.amazon.com/Eric-M.-Esquivel/e/B007YOH43Q